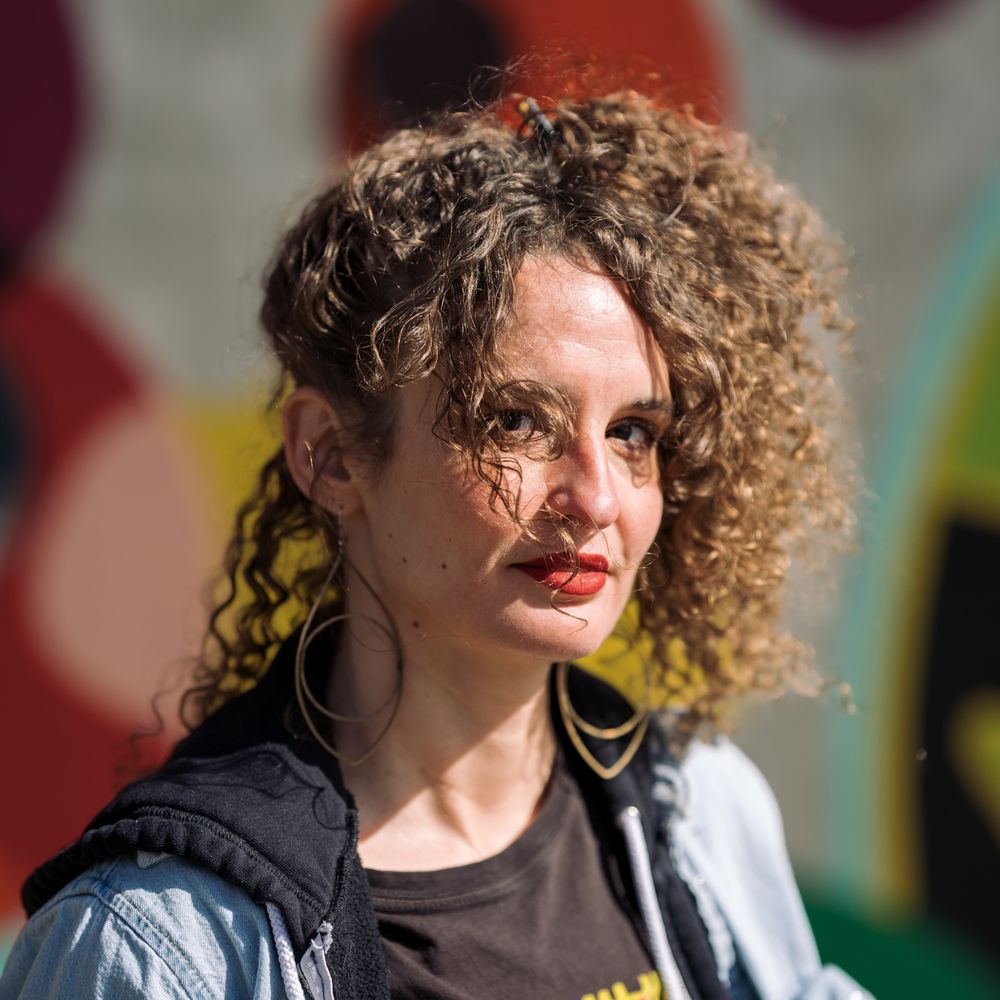 SANDY BAILEY
SOULFUL SINGER-SONGWRITER
A biracial single mother with the voice of a working-class angel, Sandy Bailey is an artist who thrives in dissonance. She's been carving a name for herself in the indie music industry for over a decade, crafting bluesy anthems that share a characteristic, rough-edged warmth. A new kind of Americana, Bailey's sound has been compared to a spectrum of unique solo acts, including Norah Jones, Patsy Cline, Susan Tedeschi, and Patti Smith. Driven by piano melodies and laced with raw electric guitar, she blends folksy storytelling with soulful, gospel-tinged indie rock, exploring life's ironies and inconsistencies in profound yet down-to-earth lyrics. "I have a lot of stories to share because I've lived a lot," she says. "Life often feels like a big, fun experiment. I'm always curious, always trying to learn more." Both approachable and complex, the resulting music feels comfortably, beautifully human. 
Born into a musical, mixed-race family and raised in a strict Pentecostal church, Bailey's earliest influences were gospel songs (which she sang in four-part harmony with her family at church) and popular radio acts like Radiohead, the Fugees, and Neil Young (which she listened to in secret). By 19, she'd left behind her gospel roots and moved to Massachusetts, where she played in rock bands, waited tables at a local pub, and taught herself the basics of music production. Now an established artist in Western Massachusetts' eclectic, alt-rock and folk-heavy music scene, Bailey has been featured on local radio and performed at iconic venues up and down the East Coast. 
In 2010 Bailey released her folky, jazz-infused solo debut, Raven's Flesh, a full-length album featuring jazz drummer Makaya McCraven and produced by Berklee jazz pianist Jeff D'Antona. She took a hiatus for the next several years to raise her two children, continuing to hone her songwriting skills and perform in local cover bands. In 2016, she founded soul-rock band Sister Jawbone with friend and fellow ex-pentecostal musician Chrissy Blunt. The keys-driven duo dropped their debut Live in the Studio EP via Bandcamp in 2019, and soon grew into a popular five-piece, playing sold-out local shows and earning radio play on WRSI and WMUA. When the 2020 pandemic shut down live venues, Bailey shifted back to writing, recording, and producing her own solo work, which eventually led her to Nashville in 2022 for a series of workshops with acclaimed songwriters Mary Gauthier and Gretchen Peters.
Now poised to drop her sophomore solo album, Daughter of Abraham, in 2023, Bailey has solidified her place among the most compelling indie artists of the decade. The self-produced, ten-song collection showcases her signature gospel-bluesy sound, but with a bolder, more idiosyncratic attention to detail. Drawing inspiration from a few of her favorite songwriters, John Prine and Gillian Welch, the album explores loneliness, survival, love, and loss through the lens of a working-class woman— informed by Bailey's own racial heritage and real-life experiences. Each song seems to bloom into being, propelled by roomy percussion, haunting piano melodies, rich, occasionally-twangy choral harmonies, and biting electric guitar. The arrangements swell with a similar cinematic urgency. Backed by the support of her community, Daughter features contributions from a host of acclaimed musicians—guitarist Ryan Hommel (Amos Lee), bassist and engineer Marc Seedorf (Dinosaur JR, Lou Barlow), and drummer Don McAulay (The Rolling Stones, Neil Young) —as well as neighbors, parents, coworkers, and even Bailey's kids. It's an alluringly moody, genre-defying album, alternating in tone between the laid-back cool of Bonnie Raitt and the no-fucks-given fire of Joni Mitchell—tempered with moments of genuine, heartbreaking vulnerability. This is the sound of a woman living her life.